We are an industry leading supplier of pallet wrapping machines and reel wrapper systems. We have a wide range of automatic and semi automatic pallet wrapping machines available.
These machines are designed to safely secure palletised goods, which are destined for transport. Materials supplied in bulk (such as paper, polythene and foam) require such protection before they're moved. We use our knowledge and experience to give you the perfect solution for your needs.
Automatic Pallet Wrapping Machines
We offer automatic pallet wrappers which suit busier packaging lines. These are designed to help businesses safely secure and ship a large quantity of palletised goods. The entire wrapping process is completed at an efficient speed to keep up with your demands.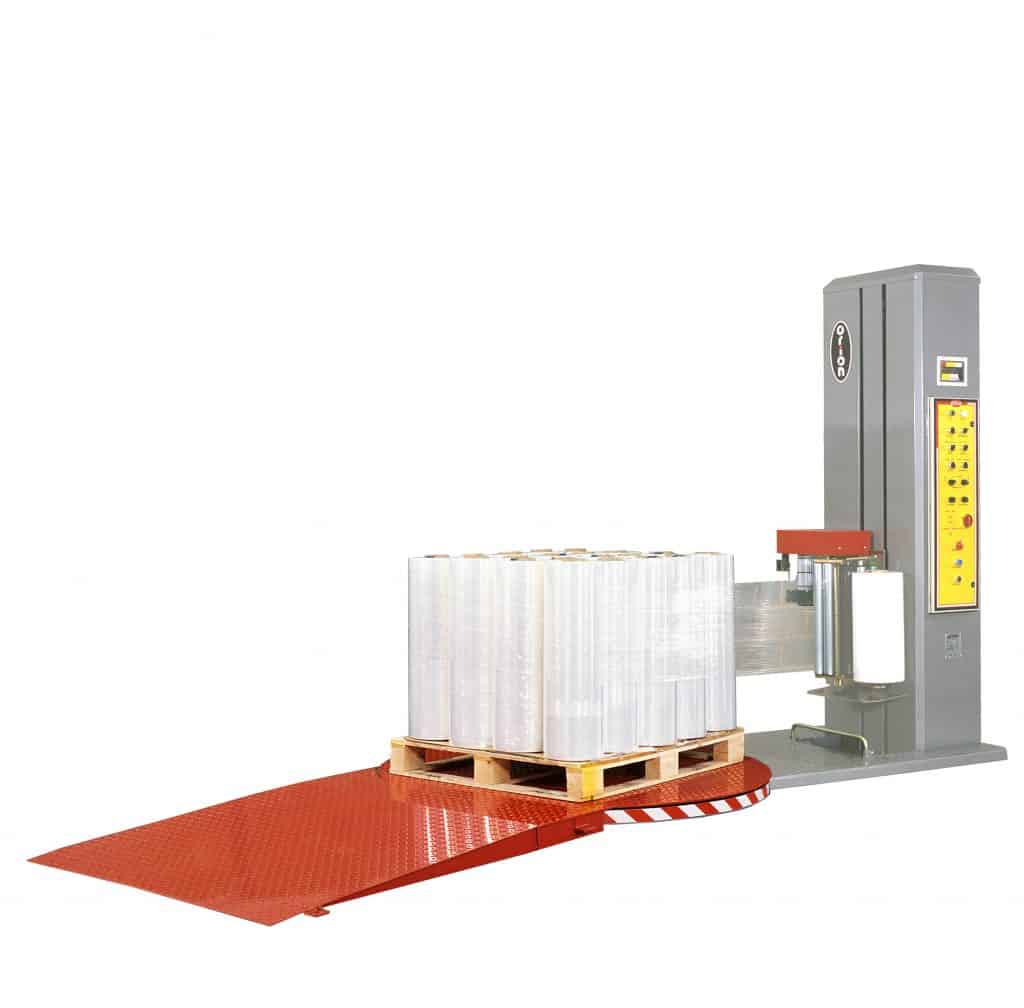 The LP500 pallet wrapper is the most popular machine in the range. It has a mechanically powered film delivery mechanism, with a pre-stretch of up to 300%. As a result, the film savings are significant for our customers. So while the initial cost for this machine is higher than a core break wrapper, the payback on film savings is higher if the number of pallets to wrap is greater.
The LP500 can be supplied floor mounted, with the option of flush fittings. A ramp can also be installed to allow easy access for pallet trucks.
The machine plugs into a single phase socket and is ready for use once the operator has completed some brief training – this training process would be carried out with one of our engineers.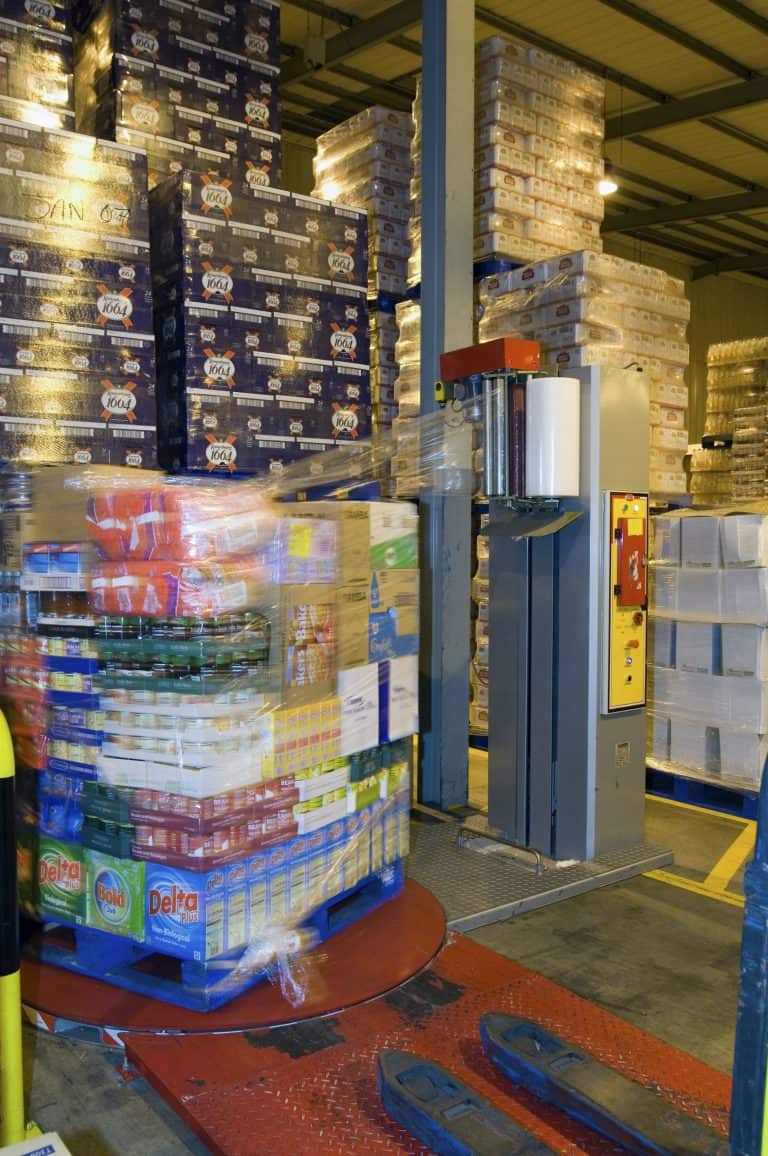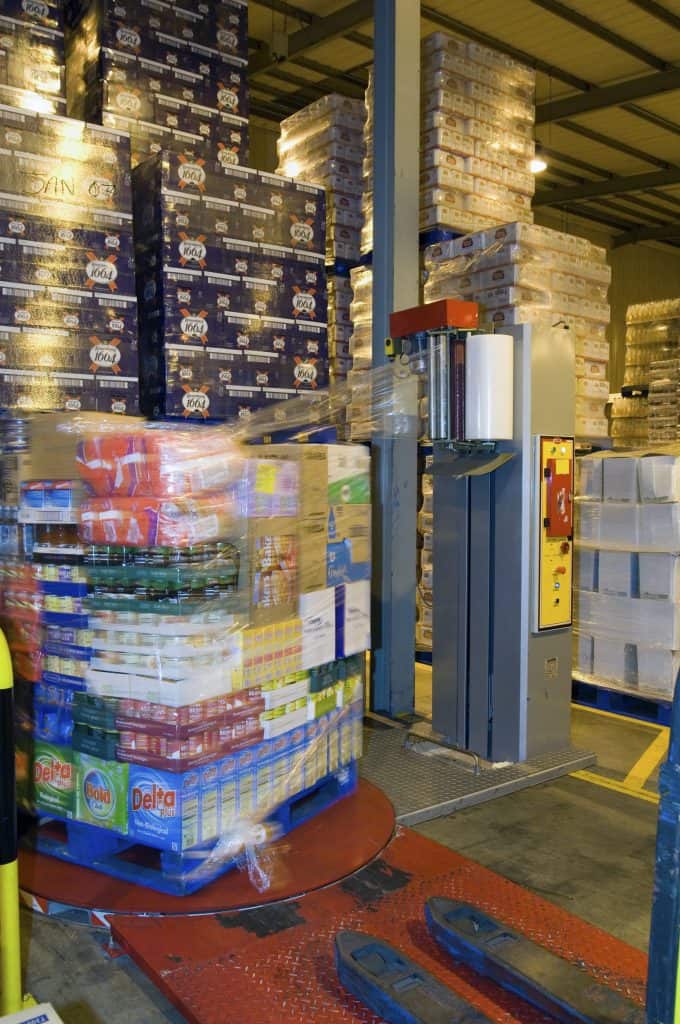 The LP500 has many variable features through its easy to operate control system. These include:
0-16 rpm turntable speed.
Variable speed film carriage, using up/down controls.
Electronic film tension, control adjustment. Located on the panel.
Separate top and bottom wrap counter selectors.
As with every machine at Orion, the LP500 is a heavy duty system which uses chain drives throughout. It's built around a structural steel mast and is designed for ease of use. For example, film threading is made simple to ensure for quick changeovers.
LP500 Pallet Handling Capacity
1000mm wide x 1200mm long.
2250mm high.
1750KG load.
Semi-Automatic Pallet Wrapper
As a viable alternative, we also offer the core break pallet wrapper. It is the budget wrapper in our range and uses a film delivery device to stretch the film – by pressure of using a hand tightening mechanism. This will allow the film to stretch by approximately 60-70%.
This reel wrapper is an economical purchase and is normally used for wrapping a low volume of reels or pallets.
We provide upgrades and bespoke wrapping solutions for all pallet wrapping machines. It allows you to choose a machine which can wrap items of almost any size and shape – such as doors, window frames and other heavier loads.
We calculate the payback models with our clients for the different options of each wrapping system. We are proud to offer quality, reliable systems which are all backed with a comprehensive warranty. In case there is an issue, we carry a large selection of spares and have engineers ready to assist.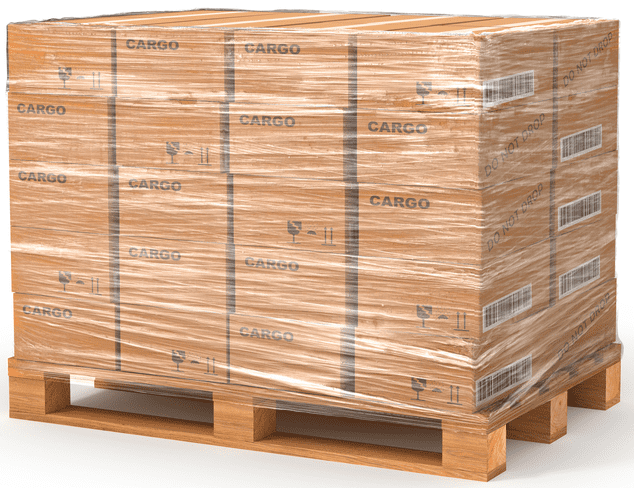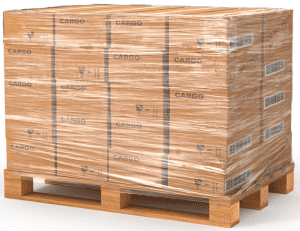 The Best 3 Reasons to use Industrial Pallet Wrapping Machines
We find it surprising how many companies are still using manual packaging techniques when it comes to wrapping their pallets before shipping. This process can be improved upon considerably by investing in a high quality industrial pallet wrapping machine. Our aim is to provide as many businesses as possible in the UK with reliable machinery that delivers results. Find out three key benefits on why you should make the investment today.
1. Increased Productivity
Our automatic pallet wrapping machines allow for pallets to be securely wrapped up to 70% faster than when wrapped by hand. They provide reliable output by consistently wrapping pallets in the same way each and every time.
Time saved can be spent doing other tasks in your facility – with more jobs being accomplished in a given workday.
2. Improved Safety
An automatic pallet wrapper requires little interaction from the operator, allowing you to reduce the number of injuries that are caused in the workplace.
3. Saves Money and Reduces Waste
Both semi-automatic and automatic stretch wrapping machines are going to save you money on film costs when compared to hand wrapping. These machines can stretch film by up to 300% – increasing the maximum yield from each roll.
Our pallet wrappers use the exact amount of material needed to secure the pallet effectively, which reduces consumable waste. Furthermore, if your pallets are poorly wrapped, there is always the possibility your goods could be damaged in transit. The cost of replacements or the loss of customers could have a big impact on your business.