Packaging Machinery UK Manufacturers
We are an industry leading manufacturer of packaging machinery. Based in the UK, we manufacture high quality pallet wrapping machines with consistent attention to detail and unrivalled customer service. Bespoke packaging solutions are also available and are produced for suppliers and distributors in the UK and abroad.
A Market Leader of Automatic and Semi-automatic Machinery
Orion is a market leader of stretch wrapping equipment for palletised and unpalletised goods. The range of automatic and semi-automatic systems we can manufacture is huge. This equipment can be configured as standalone units, or integrated into an existing production line.
Our in house team are able to undertake all design, manufacture and installation activities. We can deliver a machine to your exact needs.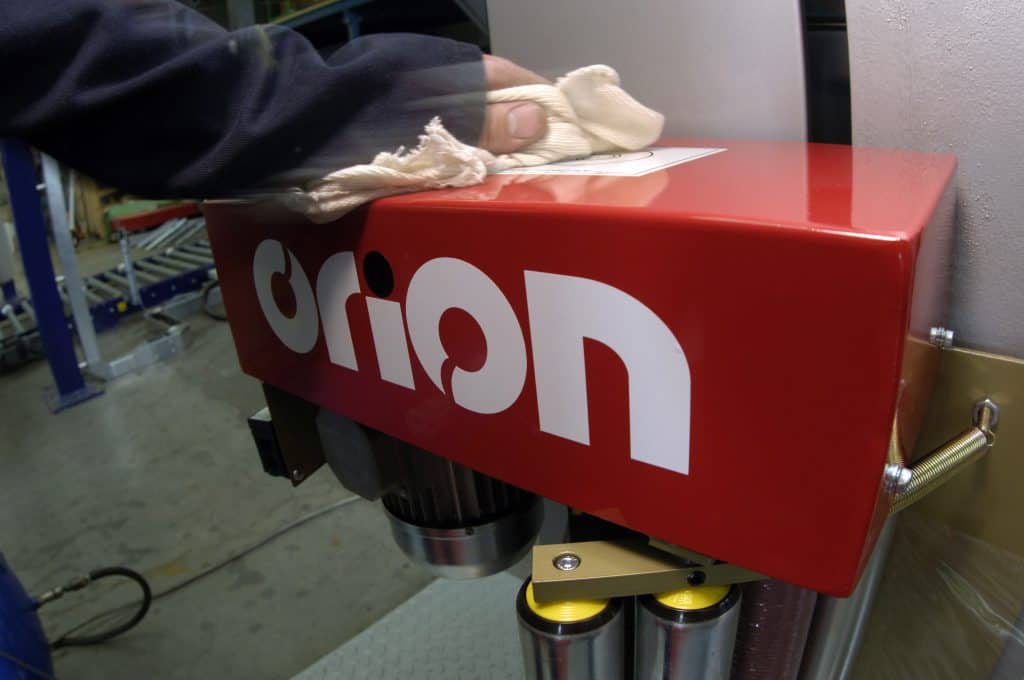 Bespoke Packaging Machinery Solutions
At Unitech Orion, we pride ourselves in our ability to design and manufacture bespoke wrapping solutions – for example, we specialise in bespoke turnkey systems.
Our industry specialists have the knowledge and understanding to meet various requirements. So no matter what you require, we are able to help you get the best wrapping solutions for your needs.
With years of experience behind us, we manage to deliver packaging machinery to our customers quickly and efficiently – without fail.
Streamline Your Packaging Process

es
Equip your workplace with a high quality packaging machine from Orion Packaging.
•  Cut costs on materials and in return, produce less waste.
•  Allow staff to work more efficiently in the workplace.
•  Reduce the impact on the environment.
•  Free up space in your warehouse / storage unit.
•  Ensure shipped goods are properly wrapped and protected.
•  Increase productivity.
•  Save time when preparing products for transit.
We always leave our customers satisfied with their Orion product. To talk to a specialist about any of our machines, or for a free quote –  please contact the team today on 01543 687072.
LATEST NEWS :
Does your company ship goods in bulk on pallets? Is your packaging line struggling with labour costs or its inability to meet demands? We look at the key benefits of automated packaging to show you why it may be worth the time to automate. Consistency Pallet wrappers can be split into two main categories: semi-automatic or fully automatic systems. Regardless of choice, manual packing…