Orion Packaging specialises in fully automated wrapping line solutions. From simple machines that wrap individual products to complex systems that can wrap entire pallets of goods, we can help you streamline your packaging processes.
Fully Automated Packaging Lines
Automated wrapping is the process of delivering a product through an automated wrapping system and having it packaged ready for shipping – all without the need for human intervention. The entire system will consist of several machines that work together seamlessly to wrap and package products. This can include conveyors, weighing and labelling systems, and the wrapping machine itself.
The wrapping machine is the heart of any automated wrapping line and will play an important part of protecting, wrapping and sealing goods that may vary in dimensions. We provide the following:
Rotary Turntable Wrappers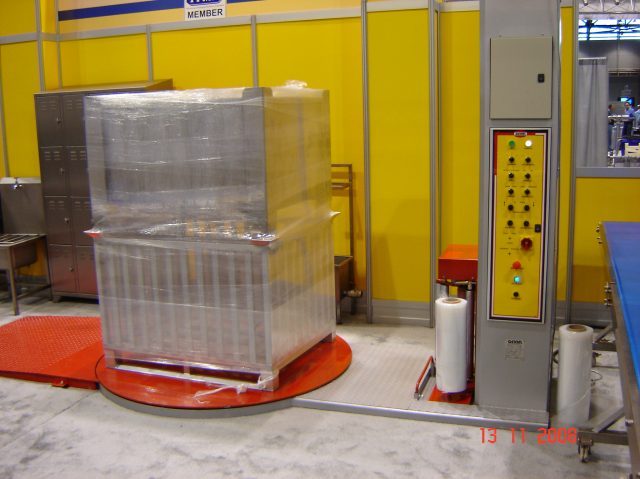 Bespoke Turnkey Systems
At Orion, we specialise in bespoke turnkey systems and are able to offer clients the complete solution for their packaging needs. Our internal, electrical and automation departments complement our mechanical supply and installation activities, allowing us to deliver bespoke packaging machinery to customers quickly and efficiently.
The design, engineering and manufacture of our equipment is carried out under one roof – all completed by our highly skilled engineering team. This allows us to guide our clients through every step of the project. We have invested heavily in state of the art CAD facilities to ensure you receive long lasting, high quality machinery.
We provide the best fully automated wrapping lines, to improve the efficiency and productivity of your operations.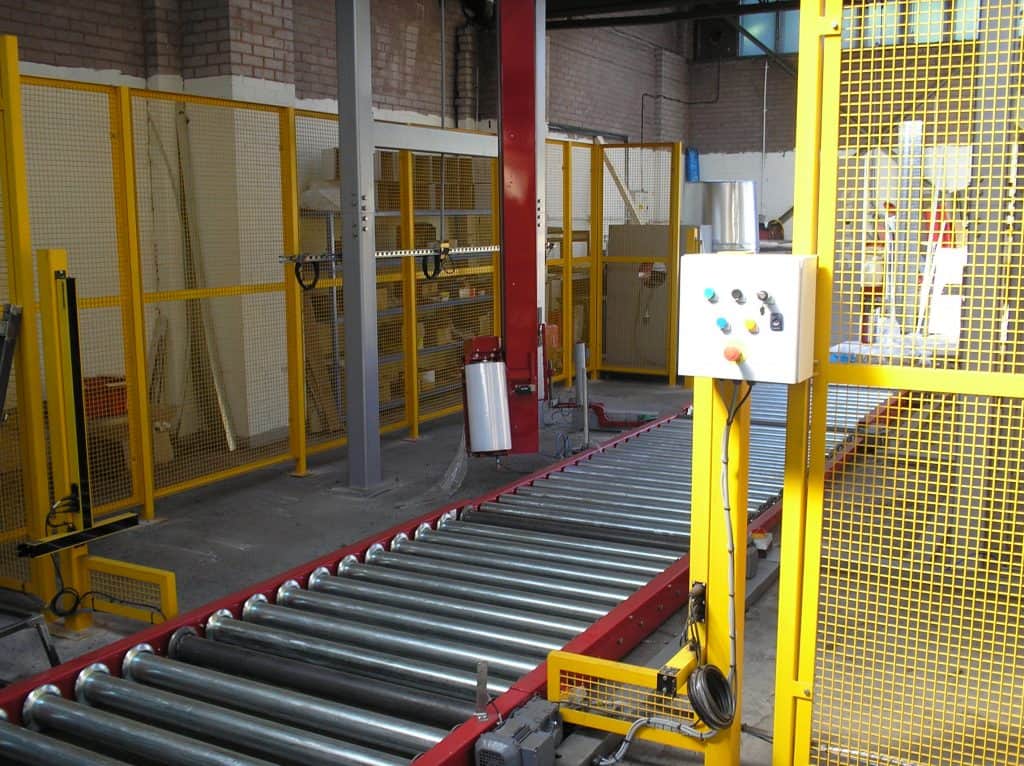 Automated Wrapping Line – Key Benefits
Automated wrapping lines offer numerous benefits over traditional packaging methods.
Continuous Operation – The ability to run for extended periods of time without interruption.
Packaging Quality – Able to consistently and reliably wrap various items – ranging from high volumes of pallets to awkwardly shaped items.
Safety – Prevents employees from having to handle large goods.
Reducing Costs – The ability to reduce labour, material waste and packaging costs.
Efficiency – Faster than manual wrapping and in return improves output.
At Orion, we are really proud to lead the way as packaging equipment manufacturers. We have developed many packaging solutions over the years, overcoming several complex challenges along the way. We are confident we can help your automated packing needs.
To talk to a specialist, contact the team today on 01543 687072. Alternatively, fill out the request form below and we'll be happy to help.