It can be extremely difficult to wrap products by hand efficiently, especially when they are awkward shapes and sizes. Here at Orion Packaging, we offer high quality orbital wrappers to solve this problem. They are ideal for many different industries including the automotive, logistics and construction sectors.
Key Benefits of Orbital Wrappers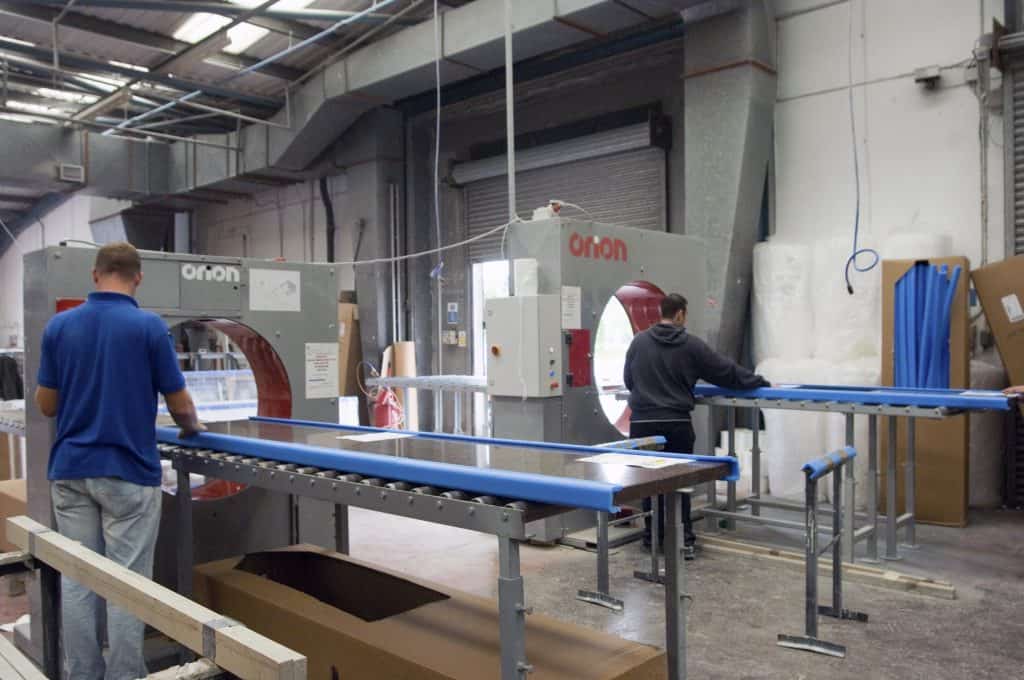 Our orbital wrappers are perfect for protecting large and oddly shaped products. They are capable of wrapping objects such as panels, plastic/metal tubing, lumber, furniture and much more.
As the whole wrapping process is fully automated, it has been proven to significantly increase your production speeds. Our machines are simply the most effective and cost efficient way of protecting your goods.
Packaging materials and waste can be significantly reduced.
Manufactured using a compact design, to maximise available floor space.
Easy installation for new production lines.
Easy integration into existing production lines.
Robust and reliable.
User friendly operation.
High strength film is used to provide ultimate protection.
How do our Orbital Wrapping machines work?
The product is fed via an inbuilt powered conveyor. This conveyor could be part of an existing production line or a new stand-alone system. When activated, the powered infeed conveyor takes the product into the machine. The machine safely wraps the product, which is then transferred along via the powered outfeed conveyor.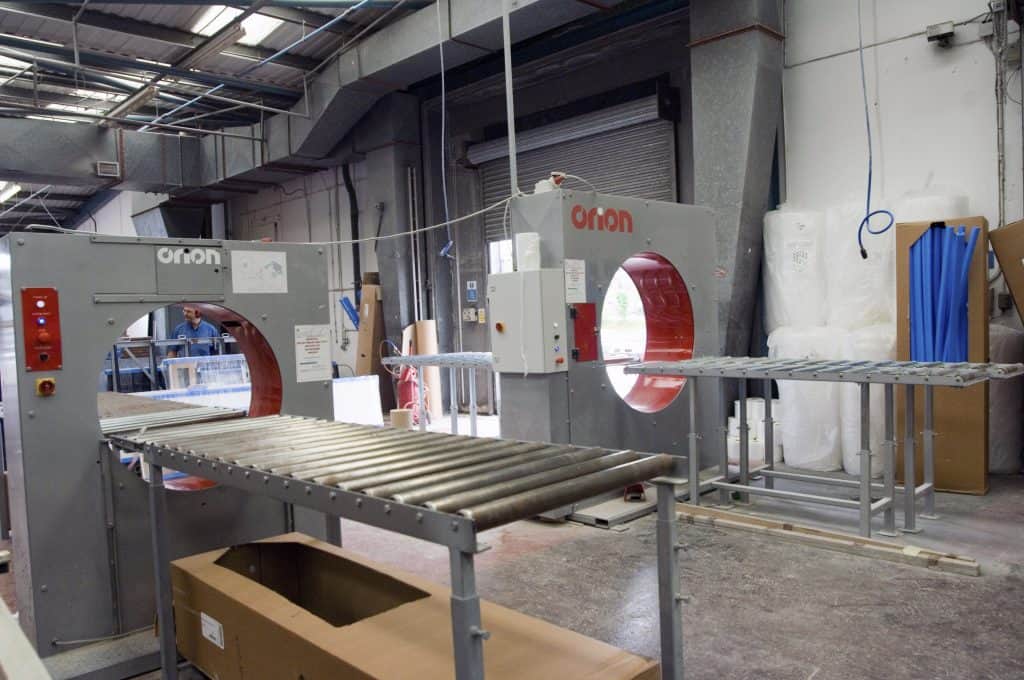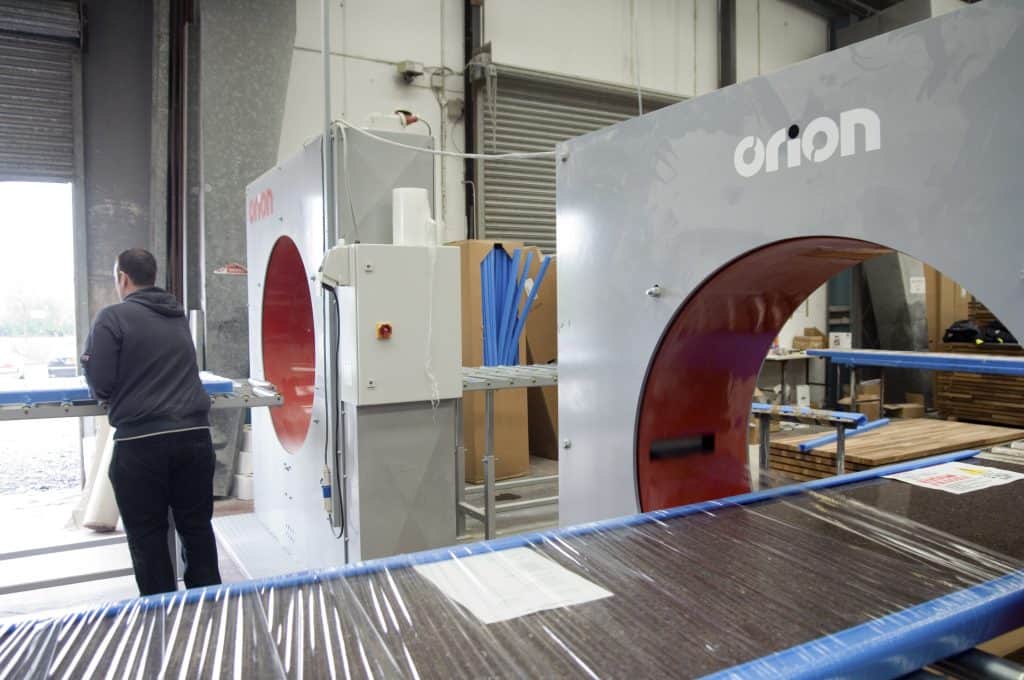 The system can be autonomously controlled from an inbuilt control panel.
A pneumatically powered hot wire and film clamping device are fitted as standard to all orbital automatic wrapping machines.
We are confident of creating a solution that matches your needs and specifications. And for peace of mind, our specialist team can project manage the entire installation.